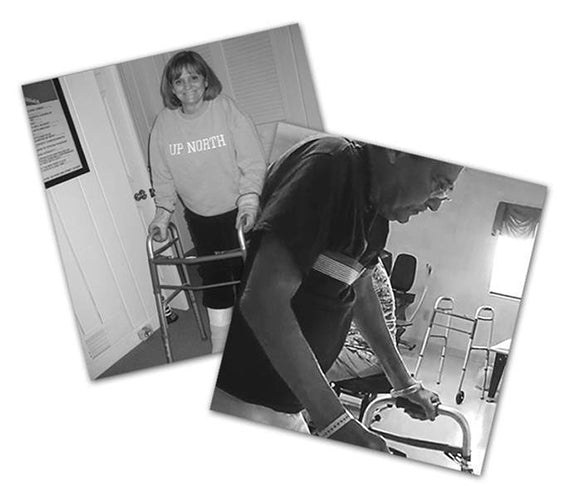 Our story
Inspired by the needs of our own family members, Allvibrant was founded on the premise that products should be designed for people's lives, not just their conditions.
Headquartered in New Berlin, WI, we leverage our combined 20+ years of product design experience to bring that mission to life. Following hundreds of hours of user testing, countless prototypes, and nearly 3 years of research and development for walkers that were functional, modern, and at an affordable price.
Allvibrant is proud to introduce the Tour - The product we wanted for our mom, our dad, and anyone else who wants to live life, not just get by.
Quality is our key business

Quality has always been at the core of us, as we want our products to last whilst being used every day. To ensure the highest quality, we like to be in charge of the entire development and production process – from the first sketch to the final rollator.
Compared to other brand, all the Allvibrant Walker was designed and backed to stringent tests and certified in the United States to be safer and more stable than imitations.
To produce exceptional independence enabling products that help enhance people's lives. We are dedicated to offering the highest quality user experience through innovative products and world-class customer service. Still have questions about the Allvibrant and its benefits? Contact one of our Specialists and see if the allvibrant walker is right for you.
To give you and your loved ones peace of mind, we're backing our products with a 30-day trial.
Feel free, move free
Enjoy the feeling of freedom, that's the feeling we want to capture when we design our products.
Explore Products